Rwanda Children's
Books
Organisation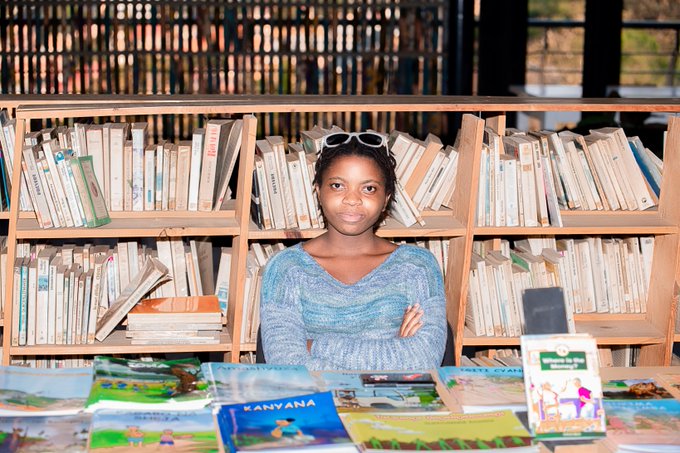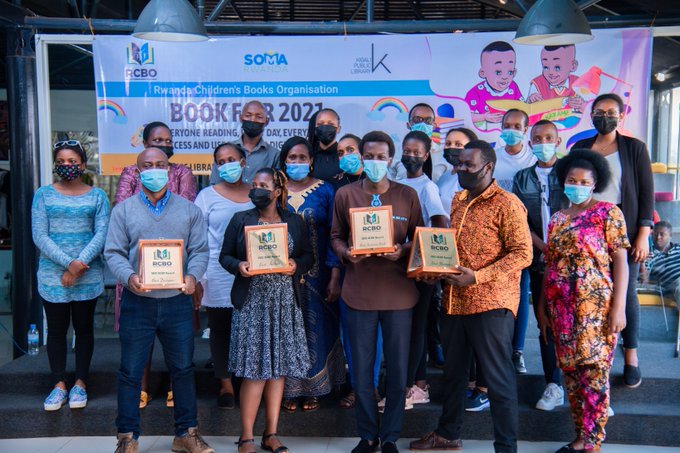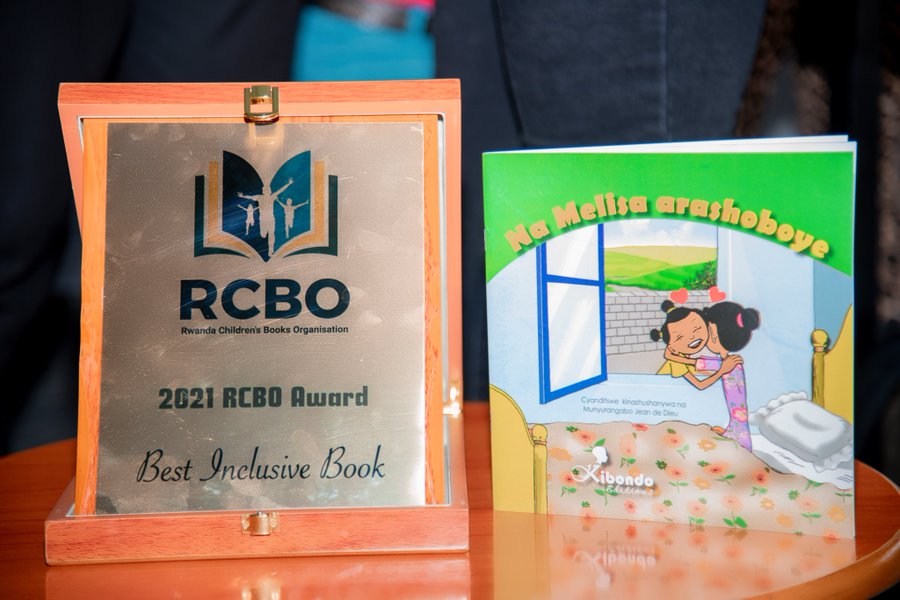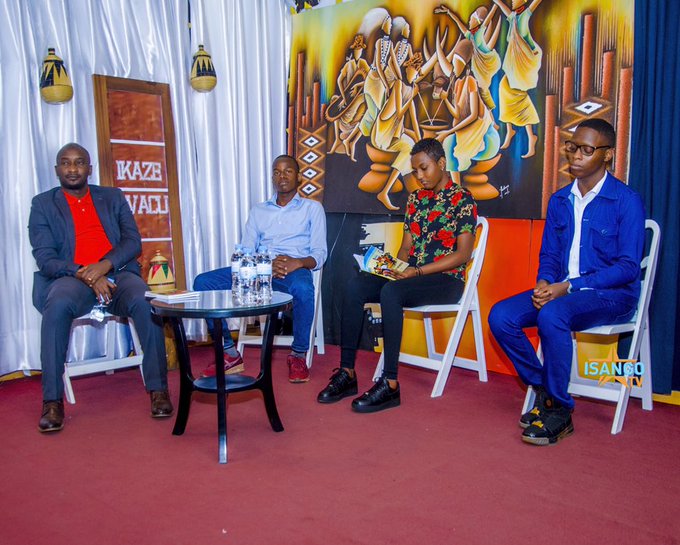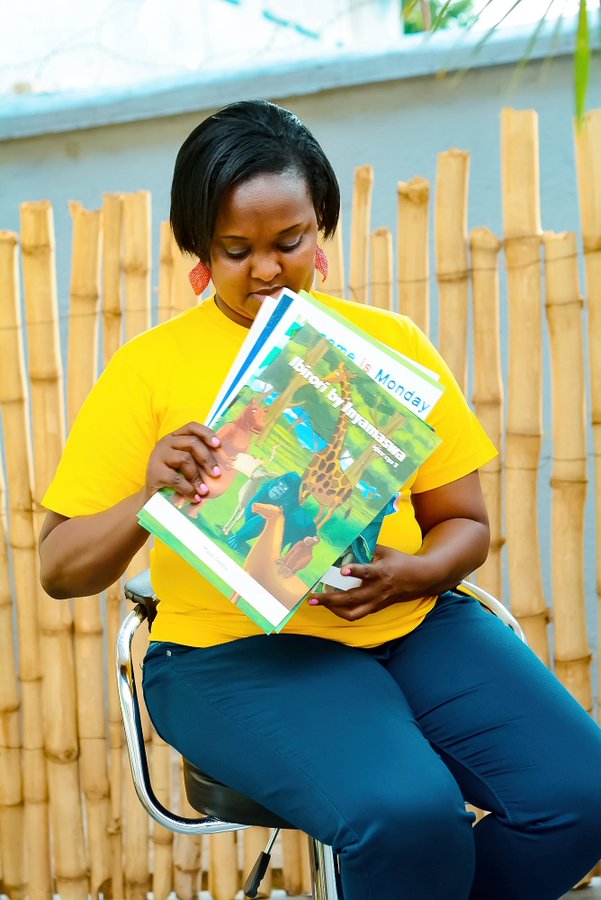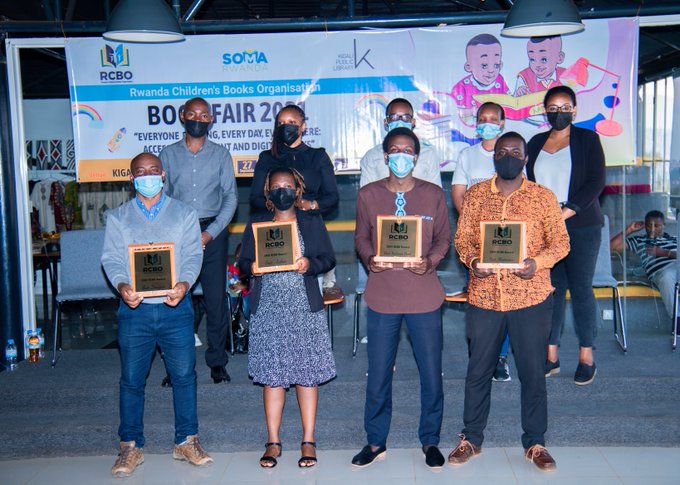 Publisher: Editions Bakame, Title: Karisa wa Munyantamati, Author: Denyse Umuhuza(Winner)

Publisher: SBD, Title: Agasaro ka Makumi, Author: Habimana Augustin(2nd place)

Category: Best Author
Publisher: Trends Education Publishers, Title: Reka Tubare, Author: Trends Education Publishers(Winner)

Publisher: Mudacumura Publishers, Title: Umusambi n'igikeri, Author: Mudacumura Publishers(2nd place)

Category: Best Disigner
Publisher:
SBD,
Title:
Cyusa umwana ukunda umunyenga,
Author:
Habimana Augustin(
Winner
)
Publisher:
Cactus Publishers,
Title:
Simba n'incuti ze,
Author:
Inkstain(
2nd place
)
Category:
Best Illustrator
Publisher:
Editions Bakame,
Title:
Mimi Hogoza,
Author:
Daniel Ambatchev(
Winner
)
Publisher:
Furaha Publishers,
Title:
Fifi umukinnyi w'umupira,
Author:
Mary G. Mbabazi(
2nd place
)
Category:
Best Inclusive Book
Capacity Building

and Professional Development


RCBO in partnership with the University of Bristol organized a workshop on developing language supportive textbooks in East Africa, 42 writers and illustrators successfully attended the workshop.

RCBO members have co-facilitated numerous training workshops with Save the Children between 2015 and 2018.

RCBO members and their work partners have attended all Save the Children book publishing training workshops since 2013
Digital
Publishing

Sub-Sector

Publishers have published more than 100 quality digital books available on Global Digital Library with open licensing through collaborations with the World Bank and Save the Children

More free accessible books are on the Haapa Store

Rwandan publishers have published audio books and animations adapted from books

They have also launched online bookstores like haapastore.com, ibitabo.com, and many more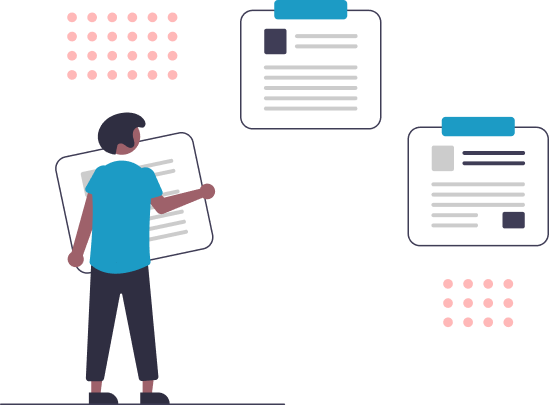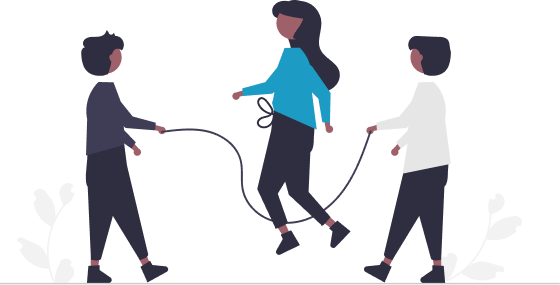 Start Now With
3 Steps

Step 1: Create your Account
Your profile is an overview of general information about yourself, and the skill sets that you possess. Creating a profile allows you to save all program opportunities in which you are interested, and to come back at a later time to actually submit an application.

Step 2: Subscribe to NewsLetter
Email newsletters provide a reminder to visit a site you like when there is new content. Trust played an important factor in the decision as well. It's one thing for the content to be relevant but readers also care about the credibility of the publication.

Step 3: Contact Us for Inquiries
Any visitor can fill out the form and submit it to send a message to the site owner.
Short Intro of Who is
RBCO
Professional member based Organisation that fasters the growth of the children's publishing industry in Rwanda.
Get in Touch
We want to hear from you.Let us know how can help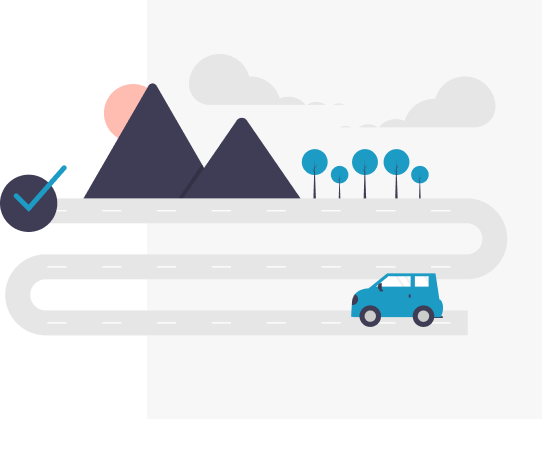 OUR NEWSLETTER
Stay Updated With Our Weekly NewsLetter